Last week our school had their Celebrate the Arts Night. Each year is a little different, but the central purpose remains to engage parents and children together in the arts. Typically I use this event as a chance to showcase my student choir or recorder group, but this year I was hoping to be more hands-off and to involve the parents more. So I decided to set up music stations that would showcase what the students have learned, while still being simple enough for parents (without a musical background) to participate in. The following is a list of stations I created. Perhaps you can use some of these activities as review for those last days of school. For those of you already on summer break…sit back and relax, you deserve it!
VOCAL EXPLORATION STATION
At this station I had sparkly pipe cleaners, which I bought at the dollar store. I created the following sign as instructions for guests to follow. You can download these instructions for free HERE.
The pipe cleaners were a hit with parents and students alike. Plus, it was a cheap item that students could take home and hopefully sing with later.
SUMMER RHYTHMS STATION
At this station, parents and students could match the picture card with the correct rhythm. I was delighted to see parents genuinely playing the game, while also checking their child's work. You can download this game for free HERE.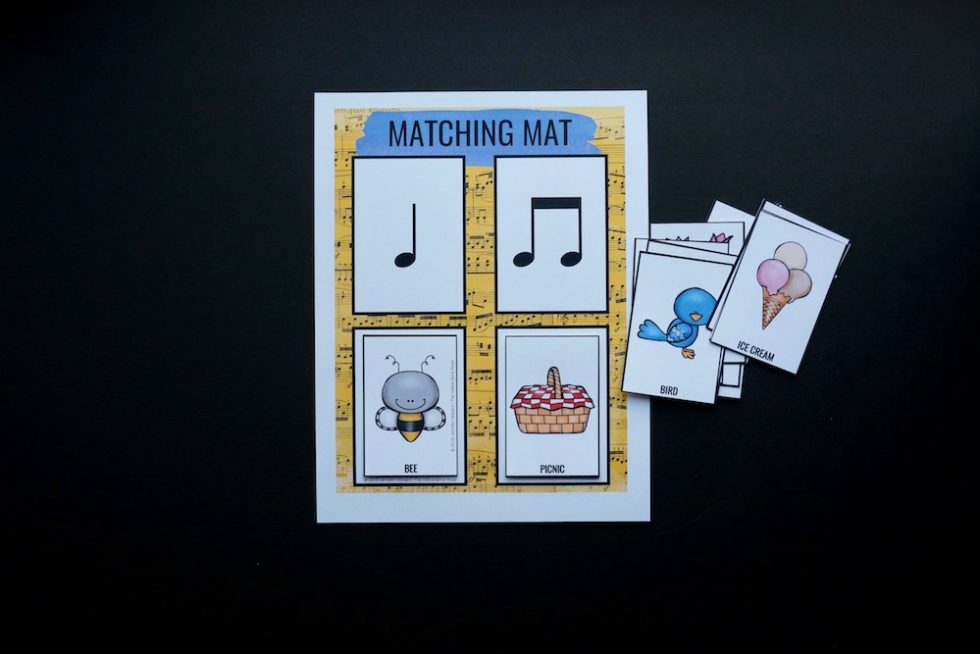 This was designed as an activity that several parents and students could use at the same time, just in case all the stations were already filled.
NAME THAT INSTRUMENT
My students had just finished playing an instrument scavenger hunt last week, so I was able to use the file folders from the game for this station. I stapled the folders to one of my bulletin boards and added a Name That Instrument sign above it. I think parents were surprised by what they could remember from their elementary music days.
If you have a similar "Celebrate the Arts" event, I would recommend any of these stations as a quick and cheap way to engage parents and students. It also frees you up to chat with parents and gives students a chance to truly engage with their parents and show them what they learn in music class.