Last spring, I bought some pipe cleaners for our school's "Celebrate the Arts Night". In order to get the amount I needed, I ended up buying a whole bundle full of crafty stuff. Along with the pipe cleaners, came several packages of these: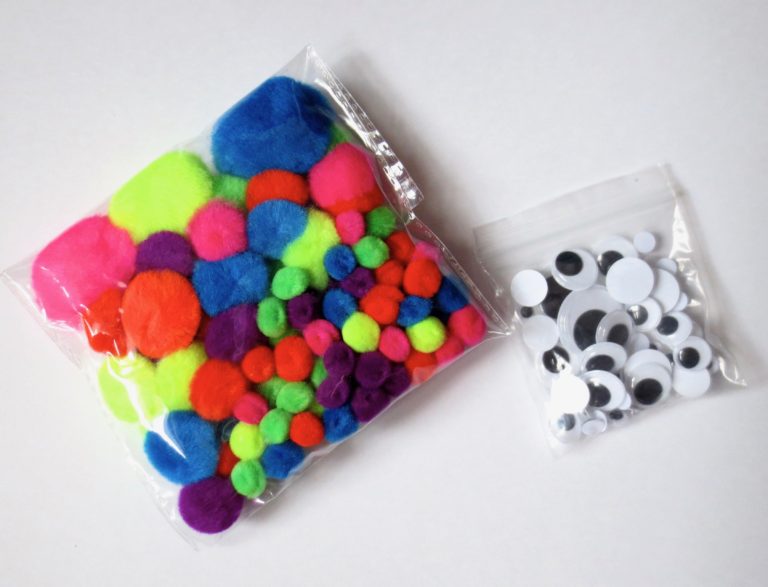 I figured I would make use of them somehow, and as I was packing up boxes for our upcoming move, an idea struck me. I took the large-sized puffballs, some *garden-variety glue*, and added googly eyes to make this:
They're cute, in a creepy sort of way.
*Edit: You cannot use garden-variety glue. Hot glue is necessary for the googly eyes to stay attached. Thanks to Tina from The Totally-Tuned-In Teacher for figuring this out!*
The puffballs serve as the beat, and the googly eyes are the number of sounds on the beat. I created only two types, just to give you an idea of what they look like. However, with the variety of sizes in the package, I could've easily made rhythm monsters that represented three or four sounds on a beat. I think this would be a great activity for rhythm review or a fun craft project for private lesson students.
I loved this project so much that I even created a slideshow and worksheets to go along with it. You can see them HERE.
What do you think? Can you imagine rhythm monsters making an appearance in your classroom? If so, please take a picture and leave it in the comments. I'd love to see your creations!