One of the best compliments a music teacher can receive is when their students play a music game on the playground. And Al Citron is the perfect song for making that happen. It has a catchy melody and simple rhythms, plus a fun and easy stone-passing game.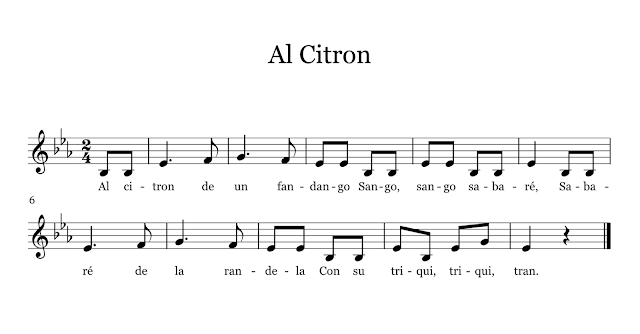 CIRCLE GAME & STRONG BEAT
The circle game is what makes this song excellent for teaching strong versus weak beat. As you can see in the video below, students are picking up the object on the weak beat and putting it down on the strong beat. This will help solidify the concept since students are moving to each beat, but the loud sound is coming from the strong beat.
Now imagine playing this game with empty pop cans (as shown in the video below). I especially love the sound it makes against the concrete. I have no doubt that elementary students would be thrilled to play the game this way.
This video also gives a better view of the back and forth action needed during the words "triqui, triqui".