If you follow my Instagram Stories, then you know that today's idea for Old Mister Rabbit involves a little bit of crafting. This song is perfect for teaching about tonal centers, and the simple notation makes it easy to transfer to recorders or ukuleles.
Student Choice
This song has a wonderful tonal range for your youngest singers and offers a great opportunity for student voices. Here are some ideas:
Ask students what else the rabbit might eat from the garden (a traditional take on this song)
Sit in a circle and pass around a rabbit puppet and have the person holding the rabbit sing out a new food

When doing this, always give the option for them to sing the same word as you, this is helpful for shy students who aren't yet ready to improvise on the spot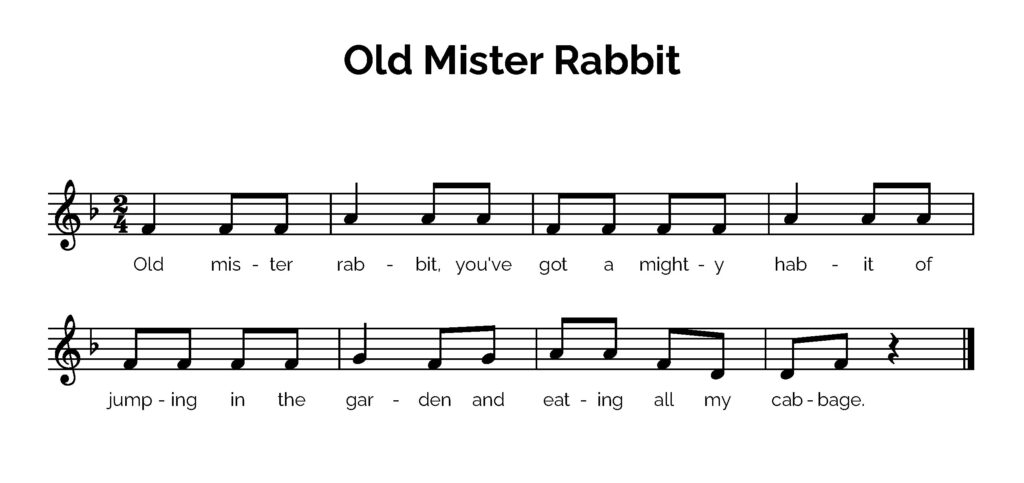 Pass out Boomwhackers™, mallet instruments, or bells. Have students play A on the words "rabbit" and "habit".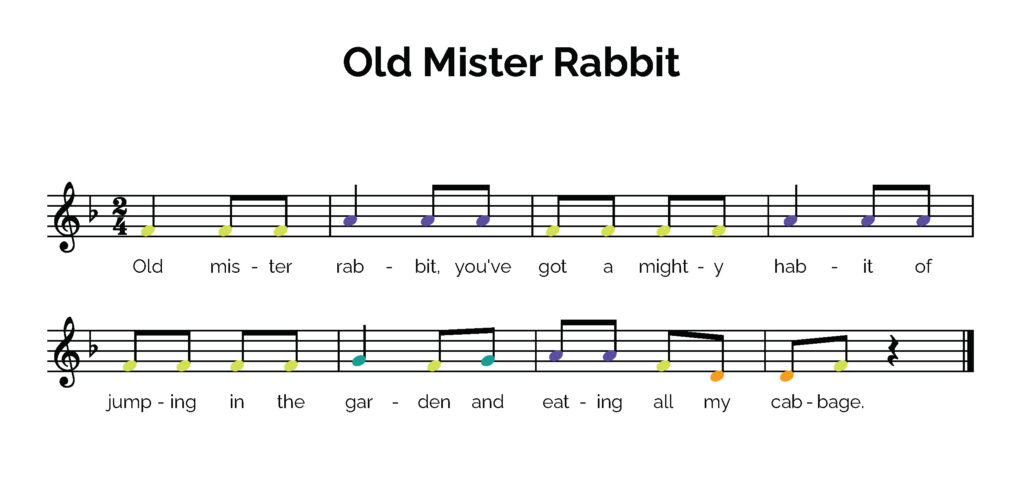 Circle Game – Feeding Old Mister Rabbit
Sit in a circle with your students
Pass out cards with different vegetables or fruits on them to each student
Keep one of each food in front of you
Sing the song and hold up on of the foods in front of you
Students with the matching card will "feed the rabbit"
As you repeat the song, encourage students to sing along; making sure to hold up your food in advance so they know what's coming next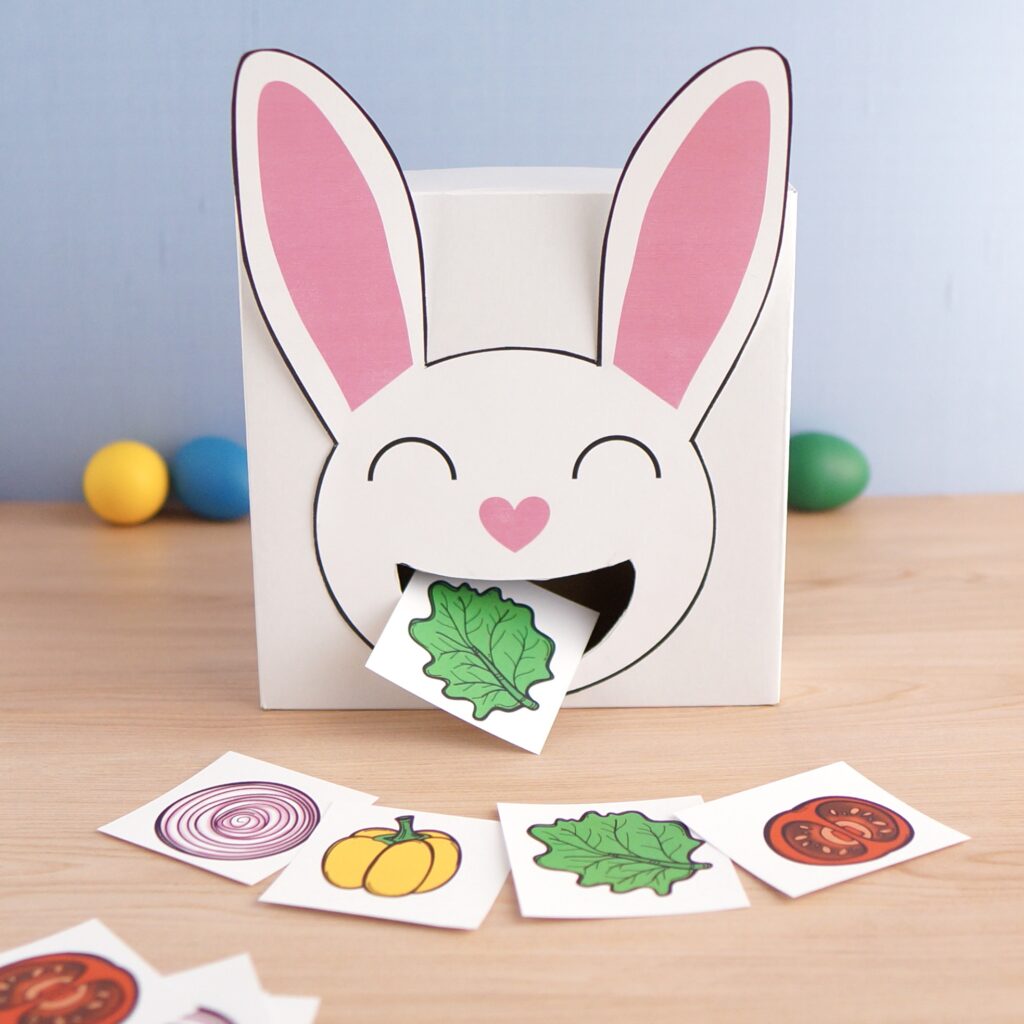 I crafted this rabbit game using an old gift box. Here's how:
I created the rabbit template using lines and shapes in PowerPoint
I printed it, then cut it out, including a hole for its mouth
I placed the cutout on the gift box and traced the outline of the mouth
Then, I used an x-acto knife to cut the hole in the box
Finally, I attached the rabbit to the box with some double-sided tape
If you would like to support my work, including free resources like these, please consider buying me a cup of coffee!