This is my least favorite part of winter but I'm still excited to share with you some of my winter favorites. In this post you'll find plenty of easy lesson ideas for a brand new year, feel-good shows for relaxing after a school day, and miscellaneous treats that'll make your life a little sweeter.
Quick & Easy Lesson Ideas
This part of the year always feels like a such a slog to me. I have no motivation, it's too cold, and summer is too far away. I'm sure you can relate. So besides reviewing procedures and classroom expectations, what lessons will make you dread those cold, early mornings a little less? Here are some ideas…
Rhythm Practice

I created the Pass the Plate Game back when I was looking for a new way to practice rhythm reading. It requires paper plates or bowls, permanent marker, and music with a strong downbeat. The game is super easy to play and you can use any rhythms your students already know.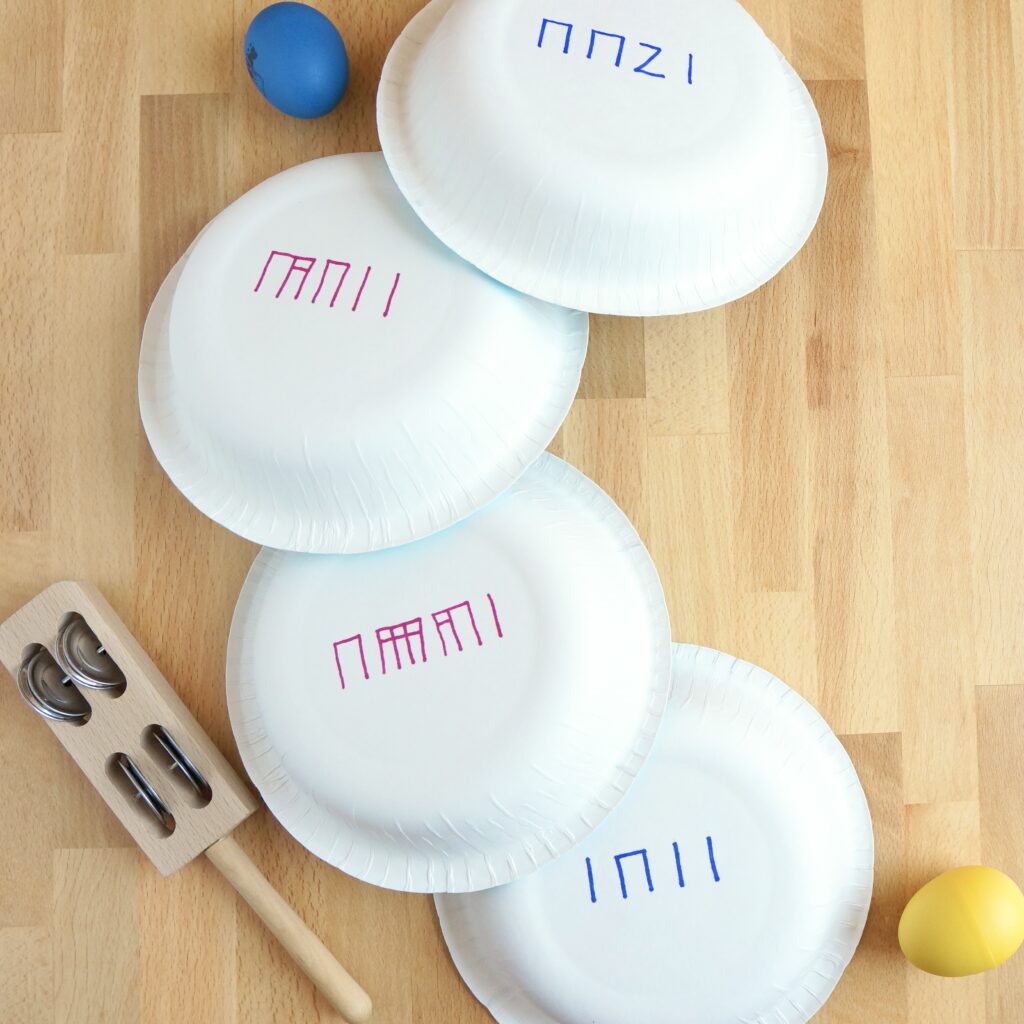 Composition

The Snowball Fight is an idea from Theresa Hoover. This composition strategy requires only paper and pencil and helps motivate students to compose collaboratively. This is the perfect option if you have very little prep time and your students need some practice with composition.

Cup Games

A few years ago I compiled a list of my favorite cup games for each grade level. I included video tutorials that you can use, so they are a breeze to teach. Best of all, I created a free composition worksheet that students can use to create their own cup routine.

Melodic Composing Cards
Entertainment
Taskmaster

You can watch several seasons of this British game show on YouTube. I started with series four featuring Mel and Noel from The Great British Bake Off, and I've been hooked ever since. If you want to laugh and unwind, this is the show for you.

Extraordinary Attorney Woo

This courtroom drama is currently the highest-ranked drama in Korean cable television, and for good reason. It's funny, touching, and doesn't avoid serious topics (such as the fact that Asperger Syndrome was named after a man who collaborated with Nazis).

Reservation Dogs

This story about teenagers growing up on a reservation is equally funny, thought-provoking, and poignant. It's a mark of a true classic for me if a show can make me cry and laugh in the same episode, and Reservation Dogs does just that.

Wednesday

If you've held off on watching this Addams Family spin-off, I urge you to wait no longer. Jenna Ortega is amazing as Wednesday, and I love the murder-mystery theme they've created with this version.

Spy x Family

The creator of this comedic anime has clearly spent a lot of time with young children. Their portrayal of the little girl is on-point and makes me laugh every time. This is the anime I look forward to most each week.
Food & Drink
You know my favorites list is never complete without food and drink…
Edwards Lemon Créme Pie

This is the perfect combination of sweet and tart and only requires a little thawing before you dig in. No matter how much food I ate over winter break, I always had room for another slice of this pie.

Pickle Rollups

Perhaps this is a midwestern thing, but I love pickle roll ups, and they're so easy to make. You take some thinly sliced ham and spread a layer of cream cheese on it. Then, you place a whole pickle on your ham, roll it up, then slice it into bite-sized pieces. I typically only find these at family get togethers, but I may have to start making them throughout the year for a quick snack.

Haagen-Dazs Coffee Almond Toffee Crunch

I keep these stocked in my freezer at all times. They are glorious, and I will never get tired of them. Then again, I've yet to meet an ice cream treat that I didn't love, so I'm biased.